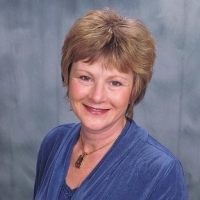 Marie Gambon
, founder of Gambon Enterprises is a Human Resource Executive with over thirty years of experience. She has worked successfully with board of directors, CEO's, and employees ranging from senior management teams to entry level. Her strategy is based on starting with "yes" and treating her clients with dignity and respect.
Marie works with small start up businesses and also medium to large sector businesses in industries ranging from consumer goods to high tech. She is also a certified facilitator for Introspect International's Mindset of Leadership program.
Prior to Gambon Enterprises, Marie was Senior Vice President of Human Resources for Frontier Natural Brands from 2000 to 2002. From 1994 to 2000 she was a corporate officer and Vice President for People for Celestial Seasonings, Inc. From 1991 to 1994 she was Executive Director of Leadership and Learning Systems for US West. Marie began her career in HR in 1973 working for IBM.
In each of these companies, Marie left a legacy of creating an environment where employees were proud of where they worked. She designed and delivered HR practices that were successful and measureable: low turn-over, high morale, reduced spending and increased productivity.
Marie is passionate about recruiting the right person, strategically developing your workforce and specifically coaching each employee so that your company's competitive edge lies hidden in your top notch employees. Marie assists her clients in creating and implementing an "Employer of Choice" strategy so that every employee comes to work feeling proud of whom they work for and knowing how to contribute at the highest level possible – every day.
Marie has a BS degree in Communication from Wayne State University. Marie serves as regional director for United Western Bank in Boulder; is on the board of directors of the Colorado Workforce Council; served as Chair for Workforce Boulder County for ten years, and is on the board of directors and past president for the Emergency Family Assistance Association serving Colorado's Boulder and Broomfield counties.